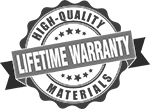 Bedroom Closets

Everyone has different needs and personal styles. At Closet Trends, we endeavor to come up with the perfect solution to meet all of your needs – as well as your budget.
Call now for a FREE in-home designer consultation! 520-325-1880.
Services Tucson, Green Valley, Sahuarita, Sierra Vista, Saddlebrooke, Phoenix, Scottsdale, Chandler, Gilbert, and all of Southern Arizona.
Showroom Hours
Monday – Friday: 8:00 – 4:00
Nights & Weekends by appointment only