Contact Us
for your Custom Storage & Organization Systems for Home and Office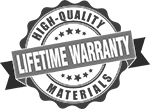 Contact Us
for your Custom Storage & Organization Systems for Home and Office

Because we believe in custom storage solutions, from simple to elegant, we invite you to visit our showroom and see the quality and infinite possibilities in our creative vignette showroom – our professionals are ready to help!
We look forward to meeting you.
When?
Monday – Thursday: 8:00 am – 4:00 pm
Friday: 8:00am – 1:00pm
Saturdays & Sundays: By appointment only
Closed on major holidays.
Where?
3110 North 1st Avenue
Tucson, AZ 85719
Have a few questions? Ready to schedule your FREE on-site consultation?
We look forward to hearing from you.
Tel: 520.325.1880
Fax: 520.624.9558
[email protected]
Call now for a FREE in-home designer consultation! 520-325-1880.
The Closet Trends Best Price Promise- Services Tucson, Green Valley, Sahuarita, Sierra Vista, and Saddlebrooke.
Visit our showroom
3110 North 1st Avenue
Monday - Thursday: 8 AM - 4 PM
Friday: 8 AM - 1 PM
Saturday & Sunday: By appointment only