Garage Cabinets by Closet Trends
Garage Storage Systems for Tucson and Southern Arizona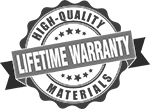 Garage Cabinets by Closet Trends
Garage Storage Systems for Tucson and Southern Arizona

From cars and motorcycles to bikes and boats, maybe your garage is your gateway to fun. Or, if you're a craftsman, maybe it's where you have your fun. Either way, an organized garage is a beautiful thing.
Work Benches & Garage Cabinets
Call now for a FREE in-home designer consultation! 520-325-1880.
The Closet Trends Best Price Promise- Services Tucson, Green Valley, Sahuarita, Sierra Vista, and Saddlebrooke.
Visit our showroom
3110 North 1st Avenue
Monday - Thursday: 8 AM - 4 PM
Friday: 8 AM - 1 PM
Saturday & Sunday: By appointment only