How Closet Trends of Tucson, Arizona Works
Storage & Organization System specialists for your Home and Office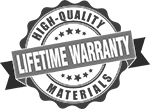 How Closet Trends of Tucson, Arizona Works
Storage & Organization System specialists for your Home and Office

At Closet Trends, we don't sell anything "out of the box". We start by taking the time to learn about you—your life and your needs—and use that information to design the perfect solution. Your new storage system starts the moment you call or e-mail a request for your NO CHARGE on-site consultation.
1. The Visit
We start by asking you lots of questions about your needs, your wishlist, the character of your space and the items you need to store. Get a headstart on your design by printing out our CLOSET INVENTORY to discuss with your designer.
2. The Design
Using our expertise and cutting-edge technology, we create a design uniquely tailored to your needs, your life and your space. With our design software, you'll be able to experience your new room or closet in its entirety before the first shelf is even cut.
3. The details
We review the design with you, make any necessary changes, and decide on any final details and touches. We know how important it is to maximize every bit of space, including unusual or difficult areas. We offer flexibility because our designs are not restricted to standard sizes!
4. The production
Using our brand new, state-of-the-art manufacturing machinery, we produce your custom-designed solution right here in Tucson. We build our systems using a variety of durable laminate & wood products engineered to last.
5. The installation
We bring everything to you and our professional installation teams go to work, removing/tearing out existing closet structures and installing your new storage solution. We strive to make sure that everything we deliver meets our standards and exceeds your expectations.
6. Lifetime Warranty
All of our storage systems are made from high-quality materials and come with a complete lifetime warranty.
Call now for a FREE in-home designer consultation! 520-325-1880.
The Closet Trends Best Price Promise- Services Tucson, Green Valley, Sahuarita, Sierra Vista, and Saddlebrooke.
Contact us now for a FREE in-home designer consultation!
Visit our showroom
3110 North 1st Avenue
Monday - Thursday: 8 AM - 4 PM
Friday: 8 AM - 1 PM
Saturday & Sunday: By appointment only