Closet Trends Photo Gallery of Office System Solutions
Storage Solutions for Tucson and Southern Arizona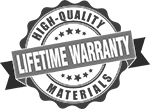 Closet Trends Photo Gallery of Office System Solutions
Storage Solutions for Tucson and Southern Arizona

For Maximum productivity and minimum stress, your office space needs to feel organized and comfortable so you can focus on the work at hand. We'll help you develop the perfect workspace with a place for everything.
Call now for a FREE in-home designer consultation! 520-325-1880.
Services Tucson, Green Valley, Sahuarita, Sierra Vista, Saddlebrooke, Phoenix, Scottsdale, Chandler, Gilbert, and all of Southern Arizona.
Showroom Hours
Monday – Friday: 8:00 – 4:00
Nights & Weekends by appointment only