Client Testimonials
read what customers are saying about closet trends of Tucson, Arizona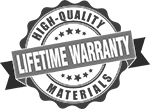 Client Testimonials
read what customers are saying about closet trends of Tucson, Arizona

Kathi and Mike H. 5/17/23




We are so happy with our custom cushion storage from Closet Trends. Our Design Specialist was Cynthia Ortega. She visited the job site and helped us refine our ideas into a beautiful cushion storage area in our garage. Installation was completed as planned. We will call them again with any storage needs.
Gail Jackson 3/23/23




I am so happy with the closet and bookshelf/cabinets you recently installed in my apartment at Splendido. They are absolutely wonderful! I appreciated your excellent customer service. Every step of the process was completed in a smooth, timely and very professional manner. I will not hesitate to recommend your services to anyone who is considering installing closets in their home.
Sharlene Horn 10/13/22




The closets are beautiful. Great design by Renee and installation by Tim and Richie.
John Roberts - 9/29/22




Thank you for the service while designing and coordinating. We really like the color and space that the cabinets have added to the garage. We would also like to give a big shout out to Ralph, the installer. He does excellent work and can't say enough good about him. He is a true professional. Please let him know how much we appreciated his contribution. Thank you all. We have recommended your product to several others in our area.
Lori and Jim Leavitt




Last week, Allen and Ralph worked on two of our closets and I wanted to share that the work they did was excellent. Not only did they do a nice job building the closets but they completely cleaned up! We spoke more with Ralph and you can be assured he represents your company well. He was professional, had a customer service attitude and an excellent communicator.
Unfortunately, we have had other workers in our home for the past 10 months and it was such a pleasure to have the quality of service your company provided! Thank you!
Douglas Wolf




I'm very impressed with your quality and the time frame in which you delivered. Mike was very attentive, well mannered and a pleasure to work with. I hope Y'all have a good future and thank you for getting the job done!!!!
Noni Johansson




Mike and Mario were very professional, well put together and very polite. They handled the project with care and diligence from start to finish leaving the area as clean as they found it.
Anna Midkiff




I want to thank you for helping me with my new closets. Everything turned out perfectly! Your designs suit me and my belongings & lifestyle seamlessly. Your crew were so courteous and professional and they made the install so easy for me!

Thank you so much. I will definitely be referring you to everyone I know!
Bette




I LOVE MY CLOSET️. It has so much more storage, has so much more room when I walk in and it is light and not dark. Thank you.
Doug and Roslyn Merrill




We recently got a master closet design and quote from Renee Cook and it was installed last Wednesday and Thursday. I know I can be a perfectionist and I also believe it's difficult to find people who are really driven to deliver top quality work.

But working with Renee was simple and easy, and the installers Martin and Ralph were truly awesome! They were so careful and exacting, spotlessly cleaned up after themselves (to the point of Martin sweeping out the garage when done). When Ralph was done with the tear out and repainting the closet looked brand new. They just did a great job all around!

Closet Trends was a real pleasure to do business with.
Adair and Bruce Kelly




We just had work done by your company and I want to tell you it was the best experience. Last week Jake and his team came to install a filing cabinet. They showed up on time, did an outstanding job and were very professional. It was great to see young men care about their work.

Today another gentleman came to install the counter top. Again, on time and did an outstanding job.
Jan Gutbub




I just want to give your team a big thank you.

The crew Will & Marty were great and the both Renee's in the office were on it and took care of everything . I thought I would send an email to you to let you know how pleased I was with everything. My daughter has a few friends who love her closet and are wanting to do the same in their houses. They should be calling soon.

Thanks again.
Ellen




Just a short message to tell you how nice the installations are in my tiny apartment. Rick and Austin were especially nice, efficient. quiet, quick and cleaned up everything as they worked. No sawdust, nails or anything left behind. Neat and pretty- my desk will be a godsend for me after nine months of working on my dining table. The file drawers work smoothly.
Per your excellent measurements and guidance of what would work in the space that I have -I am more than happy with the job. The color fits perfectly also and the hardware compliments each built in piece.
It's a great relief and a joy to have this all in place in spite of the Covid-19 restrictions.

Thanks to you, to Rick and Austin and to Closet Trends for another job- well done!
Dee Zillinger




Loved the installers, on time, tidy, very pleasant, did a great job, and thanks to the wonderful designer
Tim OReilly




You guys did a great job!
We are very pleased with the end result
Deb and Don Wood




We had our closet installed Friday and yesterday…..I can't thank you enough! Our closet is amazing, Ralph and Emilio did an absolutely amazing job, they are top notch!!
Thanks and please let them and the owners know how pleased we were with the install!
Cindy Phalen




Just wanted to follow up and tell Closet Trends what a wonderful experience working with you all. We are so happy with our closet! From meeting with Patsy to the install team everyone was so professional, friendly, I'm looking forward to getting my husband's office done! Thanks again…….
Barb H




I'm more than pleased with the results of Closet Trends make-over of my master closet. It doesn't seem possible that you were able to do what you did in the original space. It is so much bigger now and way more efficient. I am happy!!!…….and will continue to mention your company's work to anyone who asks about re-doing their closets.
Dermot & Rita M.




Everyone exceeded our expectations. The project was completed on-time and within budget. We couldn't be happier.
Lenny B.




Sonny and his group were true professionals and perfectionists. I could not have asked for anything better. I recommend Closet Trends to everyone and I will call again for further installations.
Barbara H.




I am more than pleased with my master closet. It's amazing how much more room there is now than there was in the same original space. Unbelievable!!
Sherri & Bill




Thanks for such an excellent addition. Mary did a great job in the design and the installers, stupendous!
Lauren & Jack D.




Hi Jill, What a lovely surprise to get the Sparkle Cleaners gift card in the mail ! It is very appreciated. But it is you and your staff who need to be thanked. We are absolutely more than pleased with the garage and bedroom closets you designed and installed. Everyone who has seen them has complimented them. The Stewarts asked for your information and we gladly gave them your card. Thank you once again for the wonderful experience.
Elaine Adkins




We are thoroughly enjoying our beautiful built-in desk & bookshelves…
Gene and Mary Schwarting




I thoroughly enjoy my new closet! The materials and workmanship are excellent…
Ben and Brenda Schneider




We are extrelemy pleased with the professionalism shown by everyone we worked with…
Bill Snell




It's been a delight to do business with you. Will definitelty recommend your company…
Brad & Julie C




We are thrilled with the closet! Thank you for making the process so easy…
John F.




Overall, a great experience! I wish other companies were as good. Guys really seem like they enjoy their work!
Liz V.L.




You all were great!! Can't wait to get the other closets done. The master closet you installed is very high quality and expertly designed. Thank you!
Ret Convey




Truly a great experience. I told my daughter that the only negative is that I waited so long to call you!! Great job…
Jim and Jan Diers




All aspects of our contact with your company were wonderful. It was a great experience…
Tom and Edrye Doman




You did a gorgeous job. Your installers went above and beyond as it was a difficult installation. They were amazing…
Bea Swieck




Wonderful service — Closet…
Jim and Marilyn Pinkerton




It was a pleasure working with your company, everyone was great to work with…
David and Cindy Hazeltine




Jacque was exceptionally good at working with us within our budget…
Rick and Margie Vaughn




This was a great experience. I would and will recommend Closet Trends…
Joe R.




I compared all of the closet companies within the major Tucson metropolitan area (i.e. prices, quality, workmanship, etc) Closet Trends leads in all of these areas and leaves the other in the dust. I highly recommend using them for any of your storage needs.
DeEtte B.V.




Closet Trends outfitted our business with wall-to-wall closets, we love their quality workmanship, outstanding customer service and friendly staff. Very happy with this project and will be using them with our next! Highly Recommend!
D & S Collins




Thanks – great job! We will use you for our future needs and enthusiastically recommend you to others.
C. Grant




What a team! This was my 3rd Closet Trends' closet. As always, excellence all around.
M & D Katona




We are very happy with our closet remodel. All of the Closet Trends' employees were courteous, friendly and experienced in performing their jobs.
Lee Anna S.




This closet company has renovated three closet spaces for me and is A++++. For each project the designer (Wanda) listened carefully and created a unique storage system to meet my exact needs. She had creative ideas and tweaked the plans several times until they were perfect. Price was great, installation fast and professional. Working with Closet Trends is a pleasure.
Randy Karrer




I would like to thank you for the excellent customer service that was provided to us in our recent purchases from your company.

Mary Ann was very helpful in the purchasing department, making sure we got what we needed in a timely manner.

Eric and Jose were efficient, polite and knowledgeable when they delivered and set up our furniture. It was a pleasure to work with people of such integrity and high work ethics.

We look forward to doing business with you again in the future.
Fire Chief
Golder Ranch Fire District
Dennis D.




Another great job! The second house we have used for your services – very happy. Thank you!!
Diana H.




Excellent service and excellent product!
Dan & Connie L.




I would highly recommend you to everyone! You are the best! Scott, our designer, went above and beyond to help us complete our garage floor. Joe, our installer, is excellent at what he does and is a great guy! We had our our office and garage done, and we will have our closet done next. We will only call Closet Trends.
Jeanette S.




I love it every time I walk into my bathroom and see my clothes in the walk-in closet. It looks so nice & classy. Can't wait to save more money to have more done.
Barbara S.




My new pantry is a joy. I now know where everything is and every inch of space has been utilized. Another great job by Closet Trends! Thank you.
Cassandra M.




Excellent job. We are very happy! Better than we could have imagined! Thank you.
Dorothy S.




Thank you so much for the $100 gift card to Sparkle Cleaners. They have a very convenient location for us and we will definitely make good use of it! We appreciate all of your help in designing and implementing our Murphy Bed and bookshelves and drawers. We are most pleased!
L. Vincent C.




Please Note: This is not a review of any Closet Trends products; it is a review of their outstanding service.

============

After a local wall bed company (Off the Wall Beds — see my review there) essentially pulled the plug on their promise to move my wall bed, which I had purchased from them (Off the Wall Beds), and who had cavalierly left us completely stranded and 'up against the wall' regarding our necessity to be out of our rental home by a specific date, Closet Trends stepped in and saved us, turning an unnecessary crisis into an incredibly enjoyable experience.

I had called Closet Trends on a Thursday, explaining that the moving people from the company from whom we had purchased our wall bed had essentially stiffed us regarding their commitment to move the bed we had purchased from them and were paying them to have moved to our new home.

Expressing both empathy and understanding, the staff and owners of Closet Trends immediately expedited a moving crew to help us out of our predicament. When their personable and friendly two man crew came over, they expertly removed the wall bed and had it installed in our new home within hours. On top of that, they even repaired a broken support underneath the bed at no charge; and on top of that, they (Closet Trends) even charged us less than we were going to be charged by 'Off the Wall' to move and install our wall bed.

Even though Closet Trends had not sold us the bed we needed to move, they immediately offered their help, kept their appointment, kept their promise, and sent an excellent, friendly crew of knowledgeable professionals with a 'state of the art' equipment trailer, and expertly moved our old bed into our new home.

I cannot thank Closet Trends enough for their truly professional, customer service attitude, and promised them that when we build our new home, Closet Trends will do all of our closets and provide and install all of our wall beds.

"Excellent customer service and excellent attitude. Real people who care about you and make you want to be their customer!
tucsonbabe




This is my fifth purchase from Closet trends and they never fail to satisfy. My latest purchase is a pantry retrofit. I have a huge pantry and it was unmanageable. Thanks to Closet Trends and their designer and installers, I now smile every time I open the pantry door. It is absolutely gorgeous and very well organized. Every inch of space is used. My other purchases have been a master closet, a laundry room/office, garage cabinets and an office in a casita for my husband. Closet Trends never disappoints.
Steveo




I had the pleasure of working with Closet Trends and their staff. From the design team to their installers they were great to work with. They understood what I was looking for and created exactly what I needed for the space in my home. I highly recommend them to anyone looking to organize their closets and other areas around the home.
Call now for a FREE in-home designer consultation! 520-325-1880.
The Closet Trends Best Price Promise- Services Tucson, Green Valley, Sahuarita, Sierra Vista, and Saddlebrooke.